Florence campus
Accademia Italiana in Florence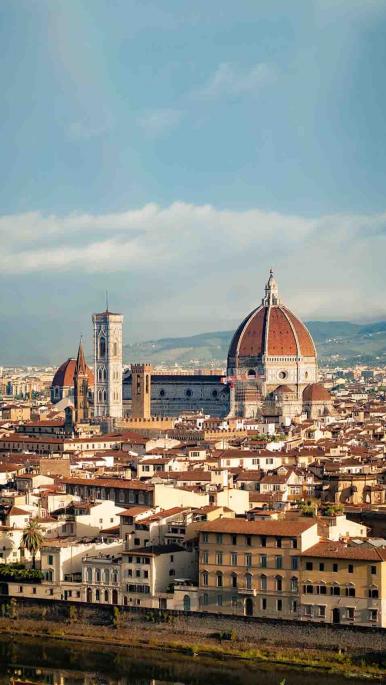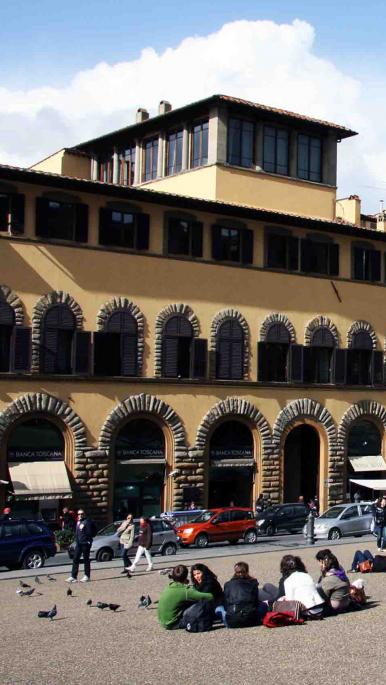 Accademia Italiana in Florence
The headquarters of Accademia Italiana are in Florence at Piazza Pitti 15, in the prestigious Temple Leader building in the heart of the Florence historic district. The building is protected by the Commission for Fine Arts for its historic importance and for the frescoes of mythological and allegorical subjects that adorn the inner rooms (Venus on the Chariot, Liberated Jerusalem, Bacchus, the Three Graces, and others).
The school occupies three floors that are used for lecture classrooms, design classrooms, computer labs, the materials archives and library.
There is a large assembly hall on the top floor, in a loggia with a panoramic view of Piazza Pitti.
The building has two terraces, one on the fourth floor with a picturesque view of florentine rooftops.
The Workshop Space is located in the historical Palazzo Bargagli at Lungarno delle Grazie 22. The building was completely restored a few years ago.
On the ground floor there is a room for photo shoots used by the photography students, while on the top floor there are workshops for sewing, pattern making and knitwear for fashion design, model building for the interior and product design students, and an art studio, and design workshop.
The workshops have two terraces that offer a 360° view of Florence. Both buildings have full wifi coverage.
Lungarno delle Grazie, 22