COMMUNICATION DESIGN
Undergraduate course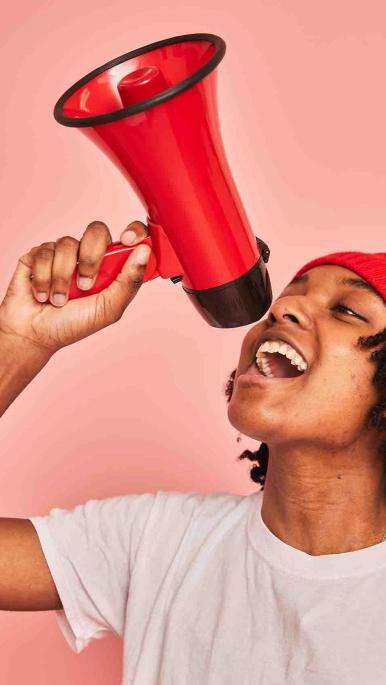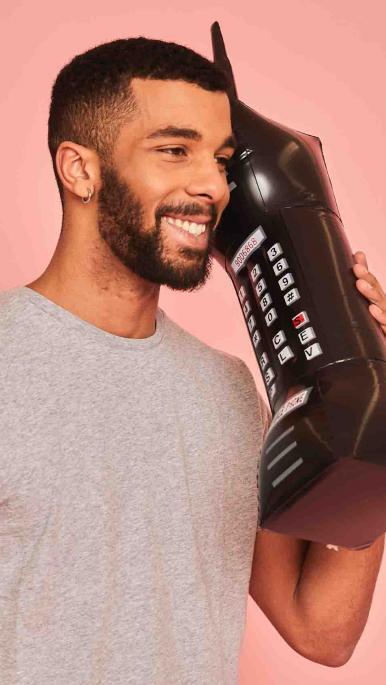 COMMUNICATION DESIGN
Duration

3 academic years

Campus

Rome

Language

Italian/English

Rome course starting date

October 16, 2023
Undergraduate course
The three-year undergraduate course in Communication Design course brings students into contact with the complex reality of communications: a
holistic approach
that tackles creative and technical issues in a practical and engaging manner. From the
creation of the message
to the
management of entire communication campaigns
, the course of study provides students with the necessary skills to become professionals in the sector, learning how to implement
effective marketing strategies
thanks to the careful selection of communication channels, aimed to convey increasingly efficient creative messages.
The expansion of
new technologies
and
customer profiling
are fundamental issues for a contemporary approach to the subject. Students will learn about and
analyse consumer behaviour
, the types of relationships, the
brand of a product
and how to
monitor the success of advertising campaigns
.
They will gain experience in developing
creative strategies
through
copywriting
,
graphic design
and
creative writing
, while always keeping an eye on the history of communications, on design and on the
most up-to-date software
.
The Communication Design course explores
creative thinking
by combining its different aspects to form a professional figure highly prepared to work in this dynamic and ever evolving field.
REGISTER HERE TO JOIN OUR NEXT OPEN DAY ONLINE!
Knowledge of the disciplines of graphic design, digital design and project design
Increase knowledge of marketing and management
Knowledge and understanding of sociology, semiotics and psychology in relation to communication studies
Acquisition of strategic planning skills
Plan and implement communication design initiatives
Design effective communication flows
Develop auxiliary techniques such as mind mapping, card sorting, brainstorming
Knowledge and use of different software and techniques (typography, packaging, video making, copywriting)
Develop teamwork and project management skills
Increase knowledge and understanding of different fields of communication (advertising, corporate and brand identity, publishing, web design, multimedia graphics)




Admission Requirements

12 years of previous schooling background are necessary to apply to official degrees in Italy. If you do not meet this requirement, you can attend our Foundation Year pre-requisite program or enroll into the non-degree version of the undergraduate program (private diploma from Accademia Italiana)

COSTS

International Students (Extra-EU citizens)

Enrollment fee: 2.000 Euro
Tuition and fees: 8.900 Euro


International Students (EU citizens)

Enrollment fee: 1.500 Euro
Tuition and fees: 7.800 Euro


National Students

Enrollment fee: 1.500 Euro
Tuition and fees: from 6.200 to 7.800 Euro (based on family income bracket)


Partial scholarships and promotions may be available. Contact our Admission Office for more details.
Non-refundable Admission exam fee for Bachelor's degrees: € 150.
Yearly regional tax (DSU) for students enrolled in a state-accredited Bachelor's degree: € 140.
Payment plans in installments available upon request (extra charge applies).

12 years of previous schooling background are necessary to apply to official degrees in Italy. If you do not meet this requirement, you can attend our Foundation Year pre-requisite program or enroll into the non-degree versione program (private diploma from Accademia Italiana)


First Year

History of Contemporary Art l
Project Design Methodology
Digital Elaboration of the Image
Graphic Design
Art Direction l
Theory of Perception and Psychology of Form
Fundamentals of Cultural Marketing
Theory and Methods of Mass Media
Participation in seminars/workshops/competitions

Second Year

Advertising
Art Direction ll
Brand Design l
Graphic Design
Creative Writing
History of Contemporary Art ll
English language
Sociology of Communications
Interaction Design l
Participation in seminars/workshops/competitions

Third Year

Copywriting
Multimedia Graphics
Brand Design ll
Lettering
Latest Trends in the Visual Arts
Interaction Design ll
Marketing and Management
Internship/Professional Orientation
Participation in seminars/workshops/competitions
Final Project (Thesis)

Attendance is on-campus and mandatory (80% minimum)
600 lesson hours approx. per academic year
Some instructors of the course
Other communication courses