Bachelor's Degree in Photography
Three-year undergraduate Bachelor of Arts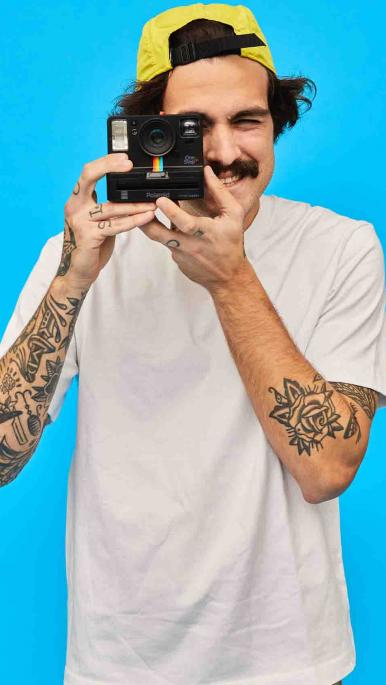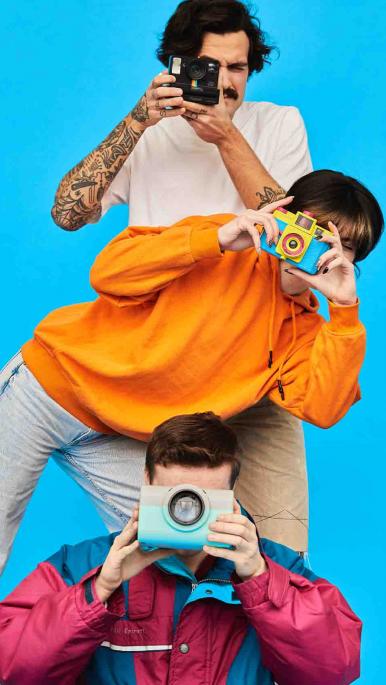 Bachelor's Degree in Photography
Duration

3 academic years

Campus

Florence Rome

Language

Italian/English

Rome course starting date

October 2023

Florence course starting date

October 2023
Three-year undergraduate Bachelor of Arts
The objective of this three-year program is to provide students with professional training in t photography and video production to meet the current needs of the global labor market. In the first year, students will build a technical-theoretical foundation in the various types of photography, which will be expanded upon in the second year, during which students will begin to develop their own artistic language. In the last phase, students will concentrate on the development of their portfolios and professional profiles.
The Bachelor's degree in Photography and New Media is an artistic course of study at the university level that offers practical experience as well as cultural and technical knowledge that students apply to various areas of photography, from fashion to still life and from photojournalism to photo shoots in the studio and outdoors.

Students will graduate with the professional skills required to work with images on a global level, the knowledge to work on integrated and complex projects and specific technical expertise for various sectors: fashion, advertising, journalism, sports and publishing.

Students work in the accademia's laboratories in individual and group projects under the guidance of professors who are specialists in the field.
During the program's three years, students are invited to participate in exhibitions, conferences and workshops. Interdisciplinary projects that involve the Fashion Design and Interior and Product Design departments are encouraged.

The driving philosophy of the program is one of global experimentation with visual languages and techniques to prepare students to enter the working world not only as photographers but as creative workers who know how to communicate with images and who can respond in an individual way to the needs of a society and market in continuous evolution.

Demonstrate their knowledge of digital and analog photography techniques
Demonstrate an understanding of graphic and visual art as it relates to their own work
Design and implement video works for artistic and commercial use
Develop their own visual language from the theoretical foundations acquired during the course
Create personal projects in different areas of applied photography (portraits, fashion, photojournalism, still life,architecture and landscape)
Work with the latest editing and digital processing techniques
Create a photography and video portfolio for professional promotion
Demonstrate an understanding of the professional world of photography and the skills required for its various fields

12 years of previous schooling background are necessary to apply to official degrees in Italy. If you do not meet this requirement, you can attend our Foundation Year pre-requisite program or enroll into the non-degree versione program (private diploma from Accademia Italiana)

COSTS

International Students (Extra-EU citizens)

Enrollment fee: 2.000 Euro
Tuition and fees: 8.900 Euro


International Students (EU citizens)

Enrollment fee: 1.500 Euro
Tuition and fees: 7.800 Euro


Partial scholarships and promotions may be available. Contact our Admission Office for more details.
Non-refundable Admission exam fee for Bachelor's degrees: € 150.
Yearly regional tax (DSU) for students enrolled in a state-accredited Bachelor's degree: € 140.
Payment plans in installments available upon request (extra charge applies).

First Year

History of Photography
Project Design Methodology (Basic Design, Basic Computer Design)
Technology of New Materials
Photography I (Traditional Photography, Digital Photography)
Visual Communications
Applied Art History
Iconography and Anatomical Drawing (Life Drawing)
Chromatology
Theory of Perception and Psychology of Forms
Elements of Information Technology

Second Year

Contemporary Art History I
Web Design I
Computer Graphics (Internet Lab, Computer Graphics)
Digital Elaboration of the Photographic Image
Photography II (Portraits, Landscape Photography, Photography of Interiors and Exteriors, Still Life)
Elements of Video Design
Graphic Lay-out (Technical Drawing and Planning)
Lighting Techniques
Foreign Language (English)
Graphic Design

Third Year

Contemporary Art History II
Theory and Method of the Mass Media
Photography III (Photojournalism, Video Design)
Photography Management (Portfolio)
Fashion Setting
Web Design II
Aesthetics
Workshops and participation in academic events
Law, legislation and Economics of Show Business
Final project (thesis)

Attendance is on-site and mandatory (80% minimum)
600 lesson hours approx. per academic year
Some instructors of the course
Other photography courses