Bachelor's Degree in Graphic Design
Three-year undergraduate Bachelor of Arts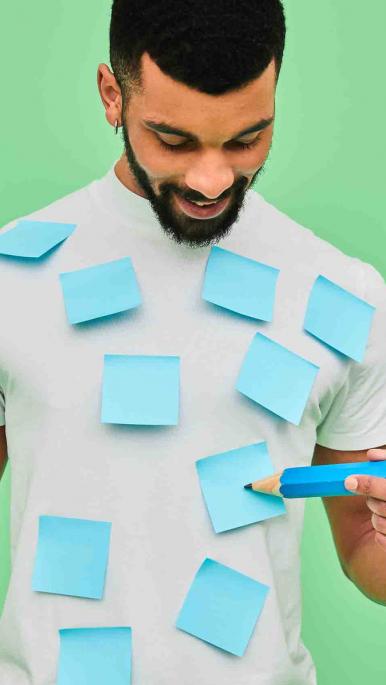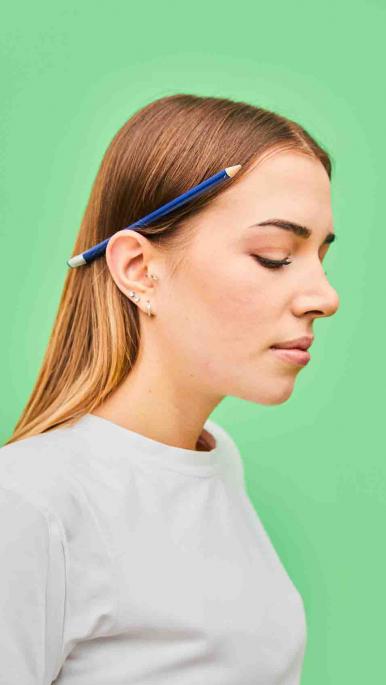 Bachelor's Degree in Graphic Design
Campus

Florence

Language

Italian/English

Florence course starting date

October 2023
Three-year undergraduate Bachelor of Arts
By offering a course of study that builds and enriches communication skills, this program aims to train well-qualified professionals, preparing them to work in the field of graphic and visual design both at the theoretic and technical-executive level, to meet the needs of future clients.
The three-year Graphic Design Bachelor's degree program is an innovative course of study that integrates traditional professional training in graphic design (illustration, lay-out, poly-graphic techniques for publishing) with projects developed using new multi-media systems.
In the Graphic Design program, students' creative potential will be developed in various directions (photography, use of the image and color theory) while they will also build a solid background in the fundamentals of advertising and market dynamics. This approach will help them to develop the flexibility and competence with which to excel in their professional endeavors.
During the course of study students will explore the world of communication in a society that is in continuous evolution, using the most appropriate instruments to work creatively at various levels.
REGISTER HERE TO JOIN OUR NEXT OPEN DAY ONLINE!
Design logos and coordinated images for an agency
Design and create dynamic websites
Create a catalog, magazine and illustrations for children's books
Demonstrate knowledge of product packaging and create a final package
Create a full page advertisement for a newspaper
Design an advertising campaign
Produce 3-D animation
Create graphic interface for interaction with an electronic book
Create an academic portfolio
Create a professional portfolio




Admission Requirements

12 years of previous schooling background are necessary to apply to official degrees in Italy. If you do not meet this requirement, you can attend our Foundation Year pre-requisite program or enroll into the non-degree versione program (private diploma from Accademia Italiana)

COSTS

International Students (Extra-EU citizens)

Enrollment fee: 2.000 Euro
Tuition and fees: 8.900 Euro


International Students (EU citizens)

Enrollment fee: 1.500 Euro
Tuition and fees: 7.800 Euro


Partial scholarships and promotions may be available. Contact our Admission Office for more details.
Non-refundable Admission exam fee for Bachelor's degrees: € 150.
Yearly regional tax (DSU) for students enrolled in a state-accredited Bachelor's degree: € 140.
Payment plans in installments available upon request (extra charge applies).

12 years of previous schooling background are necessary to apply to official degrees in Italy. If you do not meet this requirement, you can attend our Foundation Year pre-requisite program or enroll into the non-degree versione program (private diploma from Accademia Italiana)

First Year

History of Printing and Publishing
Project Design Methodology (Life Drawing, Design of the Illustrated Image)
Technical Design and Planning (Basic Design, Geometrical Drawing)
Computer Graphics (Basic Computer Design)
Graphic Design I (Color Techniques, Computer Graphic Design)
Lettering
Elements of Publishing Design (Computer Publishing Design, Elements of Publishing Design)
Aesthetics
Elements of Information Technology

Second Year

Contemporary Art History I
Technology of Materials for Graphic Design
Graphic Design II (Graphic Design, Computer Design)
Techniques of Digital Modelling –3D Computing (3D Animation)
Web Design I
Packaging
Photography
Elements of Cultural Marketing
Foreign Language
Theory of Perception and Psychology of Forms

Third Year

Contemporary Art History II
Theory and Methods of Mass Media
Graphic Design III (Advertising Design, Packaging)
Art Direction (Corporate Design)
Web Design II
Linear Audio Visuals (3D Animation)
Advertising Communications
Workshops and participation in academic events
Final Exam (Thesis)
Law, Legislation and Economics of show business

Attendance is on-site and mandatory (80% minimum)
600 lesson hours approx. per academic year
Some instructors of the course
Other graphic design courses