Bachelor's Degree in Fashion Design
Three-year undergraduate Bachelor of Arts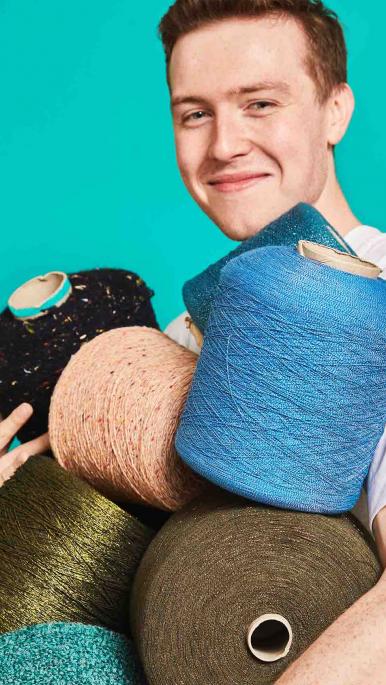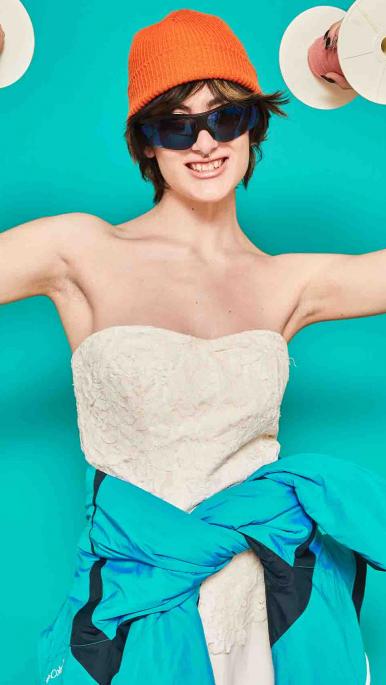 Bachelor's Degree in Fashion Design
Duration

3 academic years

Campus

Florence Rome

Language

Italian/English

Rome course starting date

October 2023

Florence course starting date

October 2023
Three-year undergraduate Bachelor of Arts

Accademia Italiana offers a three-year Bachelor's Degree course in Fashion Design, dedicated to a discipline in which the school has over thirty years' experience. Fundamental for the future fashion designer are the evolution of the creative abilities to enable the expression of a personal style as well as technical knowledge including that which relates to the ever greater possibilities offered by the latest computer software.

The program offered by Accademia Italiana includes both aspects and the student, while developing his own personal style, acquires that knowledge which is indispensable for the undertaking of this exciting profession. The Accademia is undoubtedly an educational leader in the sector, with thousands of graduates who now have prominent roles in the international fashion world.
Students will learn to develop fashion collections, from the initial sketches to the creation of their designs. During the course of study great attention is paid not only to the artistic and creative aspects of design, but also to the technical, with continuous reviews of
students work
throughout the design process.
Trends analysis
Analysis of the market and of the client
Analysis of different types of research for designing clothing
Graphic and visual communication of the collection's theme
Knowledge of materials and their use within the collection
Technical design and knowledge of the garment
Illustration and the ability to communicate a look
Coordination and identity of the collection
Photography of the collection's garments
Pattern-making
Knowledge and application of hand-sewn details and finishings
Creation of prototypes
Exploration of the complexities of structured tailoring
Creation of garments in their final materials
Creation of designs for the final event (fashion show, performance, exhibition, etc.)




Admission Requirements

12 years of previous schooling background are necessary to apply to official degrees in Italy. If you do not meet this requirement, you can attend our Foundation Year pre-requisite program or enroll into the non-degree versione program (private diploma from Accademia Italiana)

COSTS

International Students (Extra-EU citizens)

Enrollment fee: 2.000 Euro
Tuition and fees: 8.900 Euro


International Students (EU citizens)

Enrollment fee: 1.500 Euro
Tuition and fees: 7.800 Euro


Partial scholarships and promotions may be available. Contact our Admission Office for more details.
Non-refundable Admission exam fee for Bachelor's degrees: € 150.
Yearly regional tax (DSU) for students enrolled in a state-accredited Bachelor's degree: € 140.
Payment plans in installments available upon request (extra charge applies).

12 years of previous schooling background are necessary to apply to official degrees in Italy. If you do not meet this requirement, you can attend our Foundation Year pre-requisite program or enroll into the non-degree versione program (private diploma from Accademia Italiana)

First Year

Contemporary Art History I
Project Design Methodology (Fashion Illustration)
Textile Technology
Computer Graphics
Pattern Making
Fashion Design I (Collection, Costume History, Prototypes)
Iconography and Anatomy Drawing (Life Drawing)
Silk-Screen Printing
Law, Legislations and Economics of Show Business
Elements of Information Technology

Second Year

Contemporary Art History II
History of Fashion
Fashion Design II (Collection, Clothing Samples, Marketing and New Trends)
Latest Trends in Visual Arts
Photography Layout and Visualization Techniques (Colour Techniques, Computer Aided Design)
Costume Design for the Performing Arts (Sewing Laboratory)
Foreign Language
Theory of Perception and Psychology of Forms

Third Year

Theory and Methods of Mass Media
Fashion Design III (Collection, Clothing Laboratory, Fashion Design Laboratory)
Accessories Design
Textile Design
Fashion Trends (Theory and History of Styles)
Elements of Cultural Marketing
Aesthetics
Fashion Publishing
Workshops, participation in academic events
Final project (thesis)

Attendance is on-campus and mandatory
600 lesson hours approx. per academic year
Some instructors of the course