Bachelor's Degree in Interior and Product Design
Three-year undergraduate Bachelor of Arts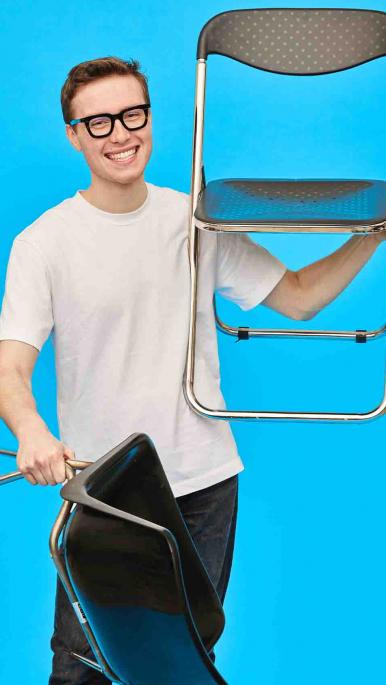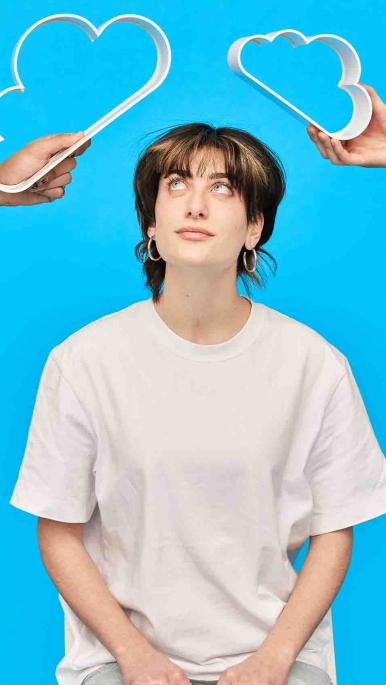 Bachelor's Degree in Interior and Product Design
Duration

3 academic years

Campus

Florence Rome

Language

Italian/English

Rome course starting date

October 2023

Florence course starting date

October 2023
Three-year undergraduate Bachelor of Arts
Students will learn to design interior spaces both for commercial and residential use and to create design objects, starting from the initial concept and first sketch to the rendering of the prototype and ending with the construction of the object made to scale.

The Bachelor's degree in Interior and Product Design is a three-year program in a field of study in which Accademia Italiana has been involved, both at the educational and research level, for over thirty years. As such Accademia has become an international point of reference for new creativity in this particular sector.
All of Accademia Italiana's professors are highly experienced professionals, designers and technical experts.

Over the years the school has been host to numerous high profile guests, including Alessandro Mendini, Andrea Branzi, Alberto Alessi and Riccardo Dalisi as well as representatives from the most famous artistic industries (Kartell, Poltrona Frau, Momo Design and others).

During the course of study, great importance will be placed not only on the development of artistic projects but also on mastery of every technical aspect of design.
Students will develop the capacity to design both individual objects and furnished spaces both on an industrial scale and "to measure." The course will feature the use of both traditional design instruments and the computer, with lessons and exercises using specific software.

The historical and technical aspects of interior design are also included in the course's curriculum.

External activities such as participation in exhibitions and competitions and educational visits make up an integral part of the program, as do special seminars at the school, such as talks given by designers and experts and practical workshops. The Interior and Product Design program will equip students with the knowledge and skills to attain professional success, whether as freelance professionals or within the industry.

Design research analysis
Knowledge of materials and their use
Survey and restructuring of spaces
Design of interior furniture (private homes)
Design of furniture for commercial and public spaces (restaurants, museums, hotels)
Design of external spaces (redevelopment of public squares and gardens) and outside furniture
Product design (market trends analysis; study of the history, functions, morphology, production and types of industrial materials; ideation and development of the concept; design of a new project, creation of prototypes);
Graphic and visual communication of the design
Ideation of the layout and creation of the final portfolio

12 years of previous schooling background are necessary to apply to official degrees in Italy. If you do not meet this requirement, you can attend our Foundation Year pre-requisite program or enroll into the non-degree versione program (private diploma from Accademia Italiana)

COSTS

International Students (Extra-EU citizens)

Enrollment fee: 2.000 Euro
Tuition and fees: 8.900 Euro


International Students (EU citizens)

Enrollment fee: 1.500 Euro
Tuition and fees: 7.800 Euro


Partial scholarships and promotions may be available. Contact our Admission Office for more details.
Non-refundable Admission exam fee for Bachelor's degrees: € 150.
Yearly regional tax (DSU) for students enrolled in a state-accredited Bachelor's degree: € 140.
Payment plans in installments available upon request (extra charge applies).

First Year

Contemporary Art History I
Architecture for Interiors I (Autocad, Interior Planning)
Architectural Design & Interiors (Analysis of Styles, Architectural Design and Survey)
Model Building
Design I (Geometrical Drawing, Free-hand Sketching, Basic Design)
Product Design (Product Design, History of Design)
Latest Trends in Visual Arts
Theory of Perception and Psychology of Forms
Elements of Information Technology

Second Year

Contemporary Art History II
Architecture for Interiors II (Interior Planning, Architectural Interventions)
Applied Arts and Technology of Materials
Design II (Industrial Design, Interior Planning, Theory and History of Design)
Graphic Design
Techniques of Digital Modelling - Computer 3D(Rhinoceros, Cinema 4D)
Aesthetics
Foreign Language
Elements of Cultural Marketing
Law, Legislation and Economics of Show
Business
Web Design

Third Year

Architecture for Interiors III (Interior Planning)
Design III (Industrial Design, Technology of Building Materials, Materials and Industrial Processes)
Photography
Virtual Architecture (Rhinoceros, Cinema 4D)
Exhibition Spaces
History of Design
Elements of Architecture and Urban Design (Urban Design)
Workshops, participation in academic events
Final Project (thesis)

Attendance is on-site and mandatory (80% minimum)
600 lesson hours approx. per academic year
Some instructors of the course