WINDOW DISPLAYS DESIGN PROGRAM
One-year professional course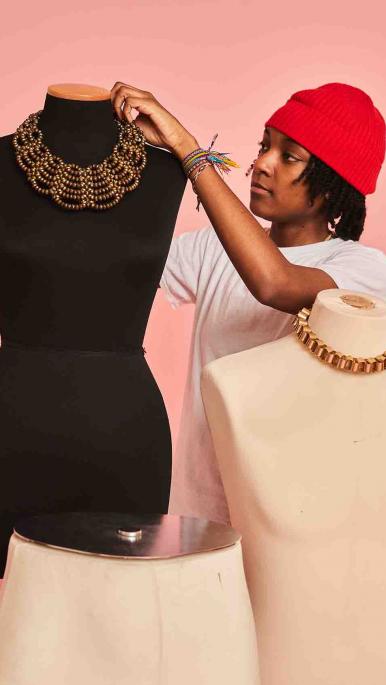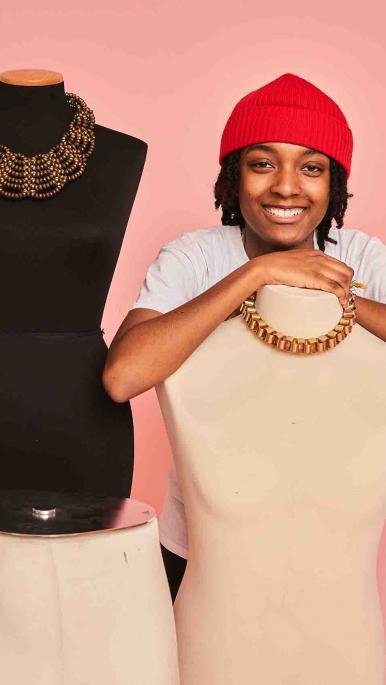 WINDOW DISPLAYS DESIGN PROGRAM
Duration

1 year (2 academic semesters)

Campus

Florence

Language

Italian/English

Florence course starting date

October

Florence application deadline

July (according to availability)
One-year professional course
The Window Displays Design program offers a year of study culminating in a professional certificate from the institute.
This course offers streamlined, immediate training for those who would like to enter the world of visual merchandising, including the coordination of a store's image. It addresses not only the importance of the window dresser's role in the creation of a store's image but also the fundamental role of the window dresser as a "visual merchandiser" able to create the right image both within and beyond the store's physical structure. To coordinate an image is to find the right balance of elements to obtain a result that makes the product sellable and, as a result, sold.
To this end, the course will include the study of marketing, which will enable students to carry out the careful analysis of the product needed to create an accurate image.
From the idea to the project, to the practical execution of the same, the academic course is designed to give all the knowledge that is necessary to create a true image professional who can work both in elegant boutiques as well as in large commercial spaces. Window displays and exposition spaces are treated in every aspect with the proposals elaborated in the most diverse styles and with the use of the most varied materials.
During the course the students have the opportunity to make real work experience.
The best projects will in fact be set up by the students themselves in shops in the center of Florence.
With this program Accademia Italiana offers the possibility of training in a professional that is ever more in demand.
All window display lessons will take place directly at the stores in question and will involve diverse products such as:


men's/women's sportswear
classic women's clothing
work clothes and uniforms (waiters, hairdressers, cooks, bakers, etc.)
wholesale clothing of various types such as intimate apparel for men, women and children
fashion accessories, handbags and leather goods
pharmacies
perfumes
shoes
accessories for animals, etc.

At the end of the program students will be able to:

Select products for internal and external window displays;
Create window displays independently;
Enhance or improve internal and external window displays in stores;
Establish professional relationships with store managers;

The two semesters of study will provide the students the possibility to experience all phases of the store's business during the year, in particular:

displays of the new autumn/winter collections (September-October);
preparation of Christmas window displays (November);
creation of Christmas window displays and gradual organization of displays for seasonal sales and promotions (December);
displays for seasonal sales (January);
displays for end of sales and arrival of new spring/summer collections (February);
Presentation of remaining store inventory in a fresh, new way (March);
study of Marketing and Visual Merchandising concepts to complete training with appropriate professional language and skills (April and May).

There is no entrance exam.

Documents to present when applying:


completed application form
signed copy of school regulations
copy of passport or identification card
receipt for the enrollment fee

Window Displays
Drawing Techniques
Visual Merchandising
Computer Design
Professional Practice
Decorative Elements
Graphic Techniques
Marketing and Trends
Photography

Enrollment Procedure

There is no admissions exam.

Documents required to apply for enrollment include:


completed application form
signed copy of school regulations
photocopy of passport or identification card
photocopy of fiscal code (if in student's possession)
receipt for the enrollment fee

Costs

Enrolment fee: 1.300 Euro
Tuition fee: 7.620 Euro (payable in two instalments of Euros 4.200 each)

20 lesson hours a week approximately