Rome Campus
Accademia Italiana in Rome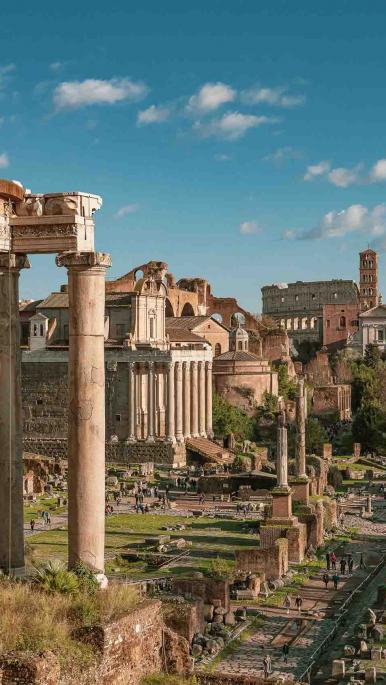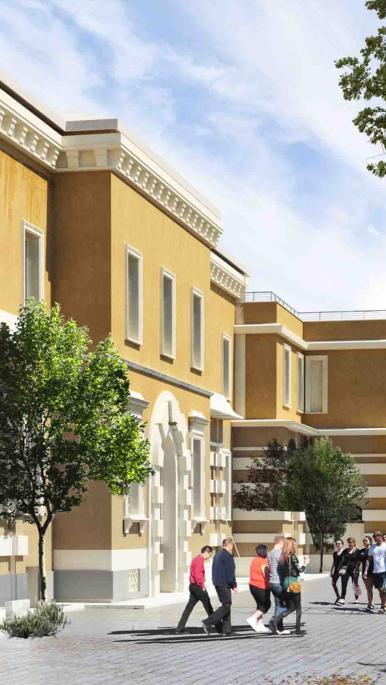 Accademia Italiana in Rome
From July 2023 Accademia Italiana opened the doors of its new headquarters in Rome. The new Campus is located inside the former railway customs of Rome in Via Dello Scalo San Lorenzo 10, a building complex of 1925 by the architect Angiolo Mazzoni del Grande. The redevelopment of these spaces has been carried out thanks to the partnership between the Dutch chain The Social Hub and Accademia Italiana, with the aim of hosting the first campus dedicated to design in Italy.
The new headquarters offers 2,000 square meters of classrooms, workshops and spaces for study and experimentation; the interior project was realized thanks to the co-design of the spaces with the students of Design of Accademia Italiana, who have drawn with their own hands the spaces that they will live in first person. The building has been designed following green criteria that maximize the efficiency and limit the energy consumption of the campus and has obtained the BREEAM certification, (Building Research Establishment Environmental Assessment Method or "methodology of environmental assessment of buildings") which is among the most recognized and widespread in the world to measure the level of sustainability and performance of buildings.
The school is spread over two floors used as theoretical classrooms, workshops, computer classrooms and a biblio bistrot that combines the functions of dining space and library. The institute also has a lecture hall located on the first floor and an open space dedicated to hosting events, exhibitions and conferences on applied arts, in full synergy with the city and the territory. On the top floor there is the fabric store, the materioteca and the spaces dedicated to creative workshops.
In addition to the building that houses Accademia Italiana, the project of The Social Hub covers a large area completely regenerated to accommodate a public park of over a hectare in which there will be a hotel with residences for students, common areas open to the community, sports and coworking spaces, meeting and event rooms, restaurants, bars and much more.
Via Dello Scalo San Lorenzo, 10