A fashion film for Altaroma
Friday, February 19, in direct streaming on Facebook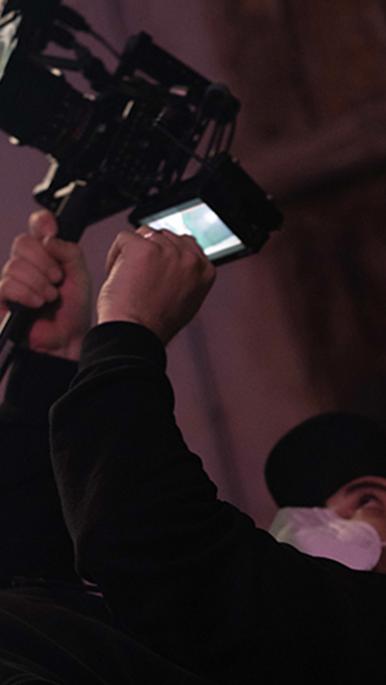 Friday, February 19, in direct streaming on Facebook
The decadent beauty of Rome, viewed as a chance for evasion. An interesting and original theme for the
fashion film "Syndrome", directed by Riccardo Suriano and Tania Alineri.
We will see it on February 19, at 2,00 pm in direct streaming on the social media of the Accademia Italiana,
Facebook
,
Youtube
e
Twitter
, in the occasion of AltaRoma, that will present the event at 3 pm. (digitalrunway.altaroma.it).
Protagonist of the 7-minute film are the costumes created by the students of the Fashion Design course at the Florence and the Rome campuses of the Accademia Italiana, adapted by Ilenia Alesse who wrote the script together with Tania Alineri and Riccardo Suriano.
One of the sets of this film is, in fact, the atelier, a place familiar to the future designers that, like in a game of mirrors, is transformed into a strange place where one is lost only to find oneself again with a new understanding. An emotion similar to the Stendhal Syndrome that inspired the title.
Filming was done by professors of the Photography course Tania Alineri and Riccardo Suriano. The original music score was created by Fulvio Vitale, instructor in the course of Sound Design. (Lof)
Fashion designers: Carolina Anzalone, Amanda Biscossi, Federica Carella, Luca Carbone, Margherita Di Placido, Alessia Firrincieli, Lisa Fontani, Alice Fruendi, Andrea Lambiase, Alberto Maiorelli Immacolata Palermo, Rossella Prenestì, Chiara Pulcinelli, Federica Sestito.
Special thanks: Label201, Portuense201, Design Food House, Piccola Bottega Illuminazione, Betterpress Lab, Copihue Floral Studio, Laboratorio di lucidatura di Marco.