Visit to textiles companies in Prato
The companies Rosati, Interfil, Tessitura Carlesi e IN.TES.PRA open their doors to the students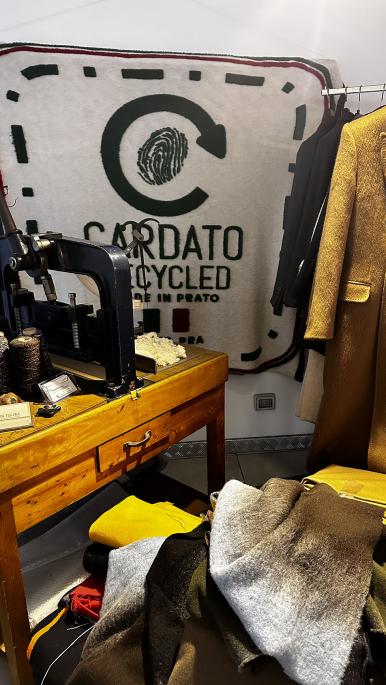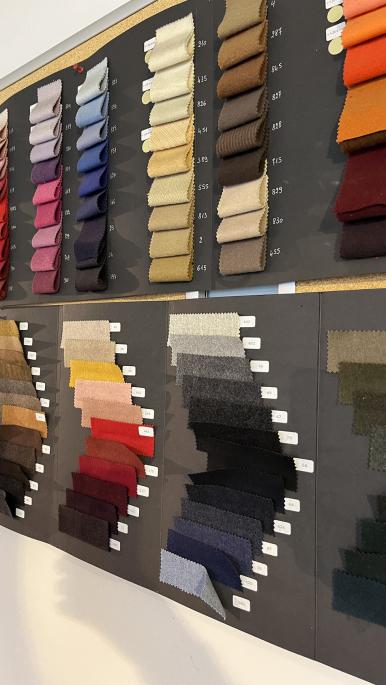 The companies Rosati, Interfil, Tessitura Carlesi e IN.TES.PRA open their doors to the students
The third-year Fashion Design students of Accademia Italiana recently had the opportunity to visit the textile company district of Prato, together with their Textile Design teachers, Margherita Di Placido and Antonella Petrecca.
Rome, October 31, 2023
Thanks to the collaboration of four companies in the sector, the class observed the entire process of processing woollen fabrics into carded yarns, the typical and traditional products of Prato.
The first company visited was the Rosati company where the sorting of fabrics takes place. The students observed the process of separating the 'rags' by colour (old garments or textile production waste) and the subsequent fraying phase, which will lead to obtaining the 'mix' from which to start the recycling process.
They then went to the Interfil company for dyed spinning, where they were shown the raw material organised into 'bales' and subsequently transformed into yarn.
Third stop was the Tessitura Carlesi company where they were able to see the looms and witness the weaving process, when the threads intersect to obtain the raw fabric.
Finally, the last step of the process took place in the IN.TES.PRA. company. The historical company in Prato told its story and explained to the students the last steps of the textile production process, especially those of mending and finishing.