Accademia Italiana: the beauty of handcraft. Accademia Italiana hosts the florentine makers
Workshop, expositions and performances at Temple Leader Palace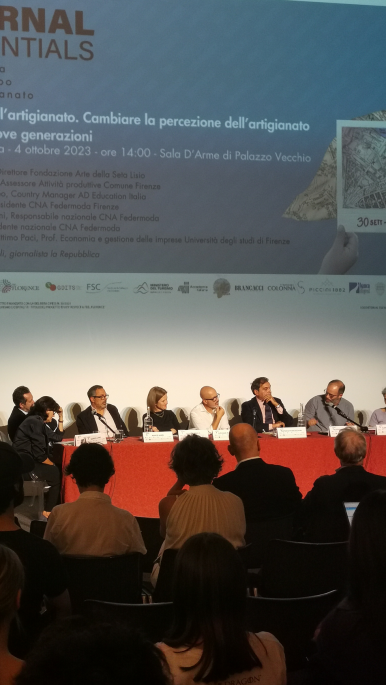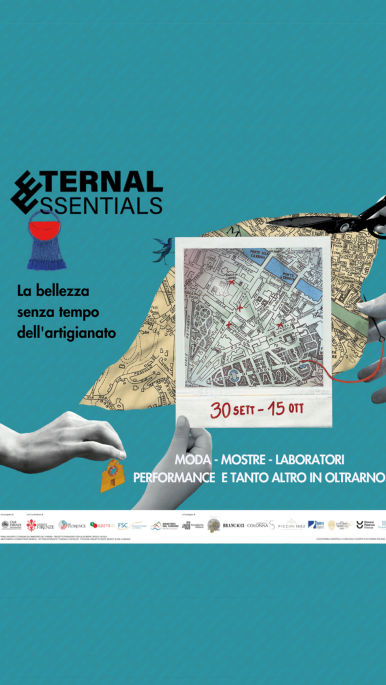 Workshop, expositions and performances at Temple Leader Palace
Eternal Essentials turns the spotlight on handcrafts in Oltrarno with the event that for two weeks, from September 30 to October 15, celebrates the Made in Italy. Accademia Italiana participates in the expo hosting CNA exhibitions, workshops and events and gets awarded for creating logo, naming and graphics of the event.
Florence, October 6, 2023
"Eternal Essential: the beauty of handcraft", an event that celebrates the artisans of Florence, their know-how, the tradition they transmit and the uniqueness of their creations. On the agenda, in some of the most iconic places of Oltrarno, a district that has launched the Made in Italy in the world, events, workshops, exhibitions and many activities.
From September 30 to October 15, the exhibition organized by CNA Firenze Metropolitana and Comune di Firenze, will animate the city with two weeks dedicated to Made in Italy.
For this multifaceted and transversal fashion event aimed at promoting Florentine craft activities, the students of the Bachelor Degree Course in Graphic Design have designed a coordinated identity project for the promotion of events that included the realization of the logo, the identifying image of the exhibition, the declination of paper materials and posters. On Wednesday, October 4, in the Sala d'Arme at Palazzo Vecchio, the students Lea Dávid, Natalia Dávila, Holly Evers and Elizabeth Summerlin, who designed and created the exhibition's logo and naming, were awarded.
Accademia Italiana, represented by Alessandro Colombo, Country Manager AD Education Italy, attended the round table "The value of craftsmanship. Changing the perception of craftsmanship towards the new generations", from which emerged the need to intervene on the attractiveness of the craft world towards the younger generations, showing the evolution of the industry and the numerous opportunities.
From Friday 6 October, the Accademia Italiana headquarter in Piazza Pitti, will be one of the venues where events will land, hosting performances, exhibitions and workshops. Temple Leader Palace in the heart of Piazza Pitti will host, from 6 to 15 October, the exhibition "The Timeless Time", an expo of clothes and fashion accessories protagonists of the fashion films of the 'Timeless' cycle.