Launching the Accademia Italiana For Africa (AIFA) Project
The first designs created in Africa at the end of summer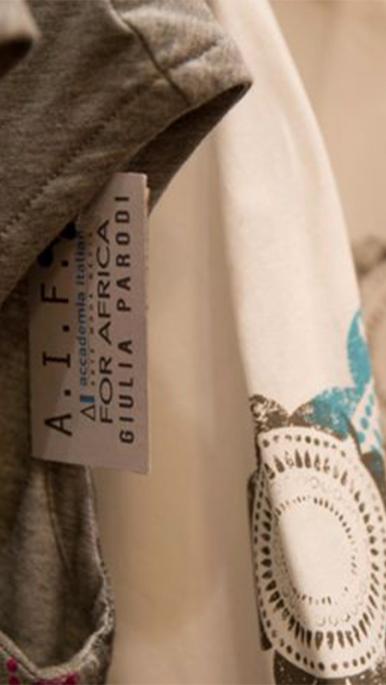 The first designs created in Africa at the end of summer
The Accademia Italiana's young, talented designers are already at work on the "capsule collection" of women's wear for Spring/Summer 2014 for the AIFA project, which was initiated last April by president Vincenzo Giubba together with Franca Sozzani, director of Vogue Italia and goodwill ambassador for Fashion 4 Development (a global organization using fashion to promote economic growth and women's empowerment in developing countries worldwide), and Sudhitham Chirathivat, CEO of Central Retail Company, which includes the Rinascente Group.
The group of students from the Fashion Design program*, selected by the AIFA's executive committee, is already working under the watchful eye of professor Marco De Micheli on five pieces in cotton from two different countries, which will be printed with the students' designs. By the end of the summer a selection will be made of the pieces to be created by the women's workshops in Africa supported by F4D.
AIFA's first collection will debut in 2014 in all La Rinascente stores. A philanthropic project at heart, combining business with human respect and dignity, that offers a great opportunity for visibility to the Accademia Italiana's talented students and future fashion designers.
* The ten graduating Fashion Design students are:
Claudia Brunori, Valentina Cugini, Mariapia Gallucci, Lorenzo Liverani, Francesca Micciullo, Marika Padula, Giulia Parodi, Ambra Piccardi, Daniele Santoni, Valentina Zinna.