THE SUSTAINABLE FASHION TALENT CHALLENGE
Our students go to Expo Dubai 2020 and win with the Metamoda project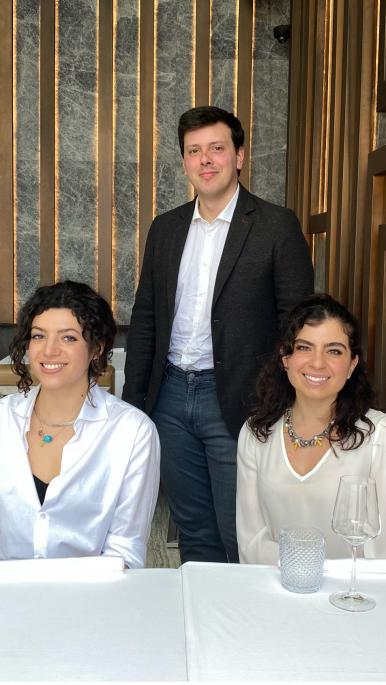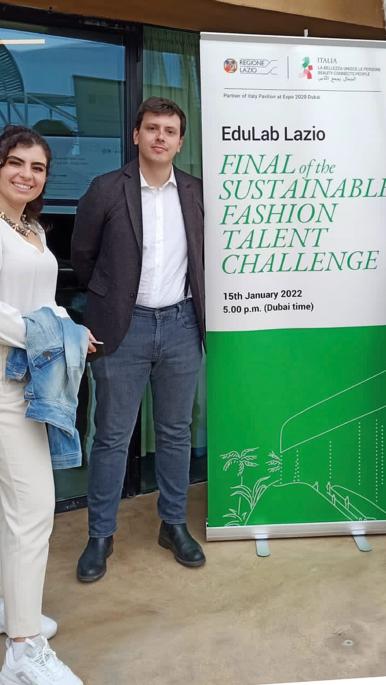 Our students go to Expo Dubai 2020 and win with the Metamoda project
A co-design and collaboration project initiated with the protagonists of Game Development and Fashion Design: this was "The Sustainable Fashion Talent Challenge".
The Educational Lab which started in Rome and finished in the Italian Pavilion of Expo Dubai 2020, saw the Accademia Italiana as an active participant with five third-year students from the Fashion Design and the Jewelry Design courses. The aim of the project proposed by Lazio Innova in collaboration with Altaroma, the Italian Chamber of Commerce in the United Arab Emirates and Rome VideogameLab & I.I.D.E.A. was to enhance the supply chain of sustainable fashion through video games and/or gamification, favoring access to international markets. The challenge took place between 5 multi disciplinary teams made up of 30 professionals and young experts from the Game and Videogame, Fashion, Fashion Design and Marketing sectors directed and supported by a group of mentors in the various phases of the program.
The six students from the Accademia Italiana – Francesca Gasparri, Nicoletta Margaret Lindquist, Claudia Pannozzo, Federica Scarfò, Leonardo Bernacca and Bianca Ferri Marini – and the gamer and startupper Jacopo Mascolini from the company HUFU Interactive Storytelling, joined forces in a synergetic collaboration enlivening the Metamoda team. Their project involved sustainable fashion brands by promoting them through video games based on interactive storytelling. FiliPari and 0/100 were the first to believe in this idea that was able to conquer the competition jury declaring them the winners. The students, present in Dubai had the occasion to demonstrate their product in an international environment full of opportunities, and the prize for them is the opportunity to strengthen and develop further the concept within the Zagarolo Active Space in the Lazio region.