Guy Bourdin at the Alinari Museum
Until March 10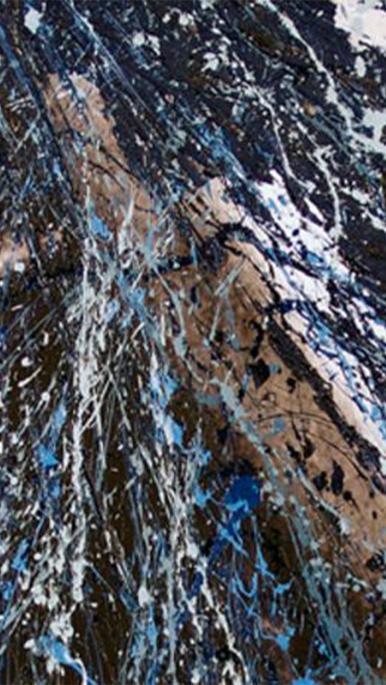 Until March 10
The merit of Guy Bourdin is that of having broken with the traditional conventions linked to fashion photography, favoring rather ambiguous set reconstructions, suggestive narrations, always overpoweringly esthetic.
A rich collection of images, in all 75 prints, with the title "A message for you" on January 10 will open at the Alinari Museum accompanied by an elegant catalog curated, as is the exhibition, by Shelly Verthime, published by Steidldangin (English edition).
Born as a research that then became a publication and then an exhibition, the collection groups the production of Bourdin, beginning at the end of the 1970's when his clicks explained the changes of society: sexual freedom, capitalism, the excesses of consumerism, and the overflowing power of the mass media. He shows a decided preference for fashion magazines, in particular Vogue, in whose pages his "surreal" genius comes out, along with his adored model, met at the age of seventeen, Nicolle Meyer. René Magritte, Balthus and the general surrealist movement will inspire Bourdin. The French photographer was, in fact, trained in the reactionary, post-WWII France, confronting from the outset a culture conditioned by taboos and censures. "Guy Bourdin – comments the curator of the project, Shelly Verthime – has directed a theater of contradictions, a surreal mise en scène, creating a fantasy between the absurd and the sublime, a visual sampler that needs no explanation and that only asks to be liberally interpreted."
Together with the prints the exhibition highlights the advertising campaigns created for Charles Jourdan, the Pentax and Versace calendars, in addition to a collection of unpublished images coming from his personal archives. The artistic inheritance of Guy Bourdin, 18 years after his death, again influences the new generations of photographers training in the photography schools throughout the world. In his curriculum, Vogue France and Harper's Bazaar for which he created many advertising campaigns and photoshootings, among which those done for Versace, Gianfranco Ferré, Ungaro, Lancetti and Roland Pierre.