An international partnership: French lace arrives in Rome
Sophie Hallette launches upycling challenge to the students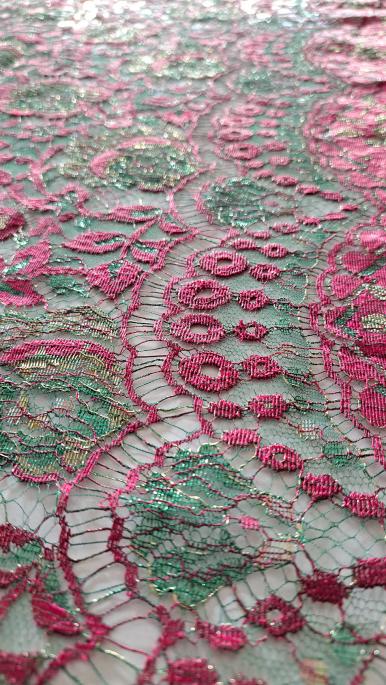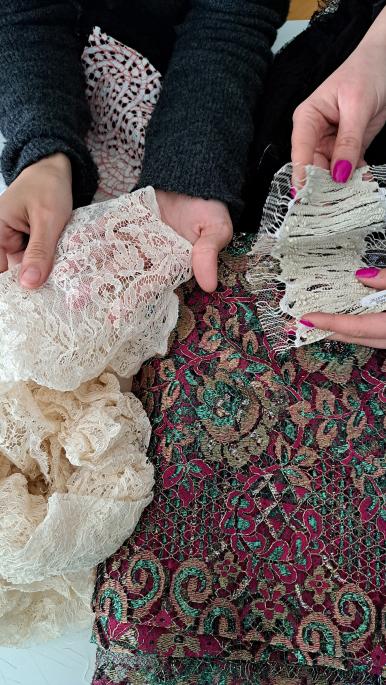 Sophie Hallette launches upycling challenge to the students
Accademia Italiana has partnered with Sophie Hallette, a well-known French lace manufacturer, to launch a project for students in the three-year Fashion Design course at the Rome campus which aims to reuse production waste to create a ready-to-wear and Haute Couture collection.
Sophie Hallette is an international benchmark in the art of French lace and tulle making and has been intertwined with the most important names in 20th century haute couture. Its laces are used to produce the garments of the most renowned brands and dress celebrities all over the world. In addition, the company constantly supports young contemporary designers in the development of their collections with its top-quality materials. It is precisely with this focus on future generations that the partnership between Sophie Hallette and Accademia Italiana was born. In fact, the company held a special lecture on lace, explaining to the students what it means to create a collection starting from such a sophisticated and delicate material;
it also donated to the students large quantities of lace derived from production waste, launching an upcycling project which envisages the third-year Fashion Design students creating a collection which can reuse fabrics, bringing them to new life. The aim is to valorise waste and to avoid waste through new designs which aim to revive and update the image of lace, creating collections that have a specific storytelling behind them. The project will give the students the opportunity to obtain sponsorship from the Maison, through the supply of fabrics for the creation of their own collection, and the possibility of exhibiting the garments created in Sophie Hallette's Paris showroom.