Rhino User Meeting Rome 2023
From a block of wax to 3D modelling, high jewellery is hi-tech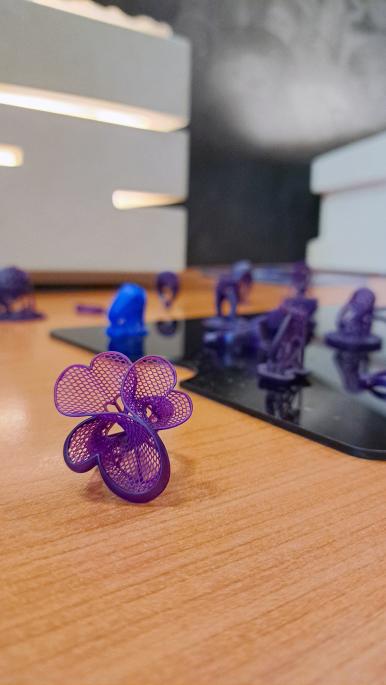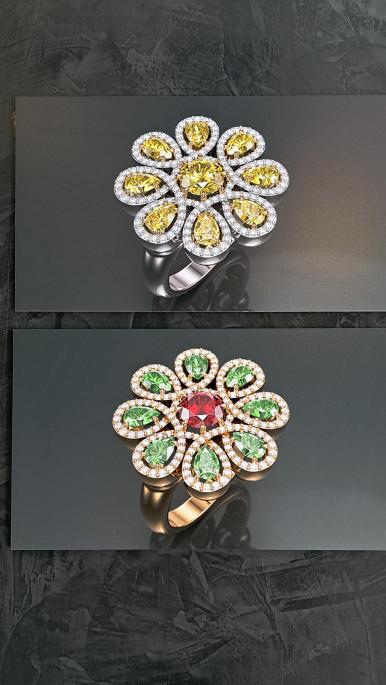 From a block of wax to 3D modelling, high jewellery is hi-tech
On Saturday 1 April, Accademia Italiana hosted the first Rhino User Meeting for the jewellery sector, the only event in Italy organised by McNeel, developer of the 3D modelling software Rhinoceros. In just one day, there were conferences, debates and workshops specialised in the jewellery and goldsmithing sector.
The first Rhino User Meeting for the gold and jewellery sector, which took place on the Rome campus of Accademia Italiana, in collaboration with McNeel Europe, was a great success. The event had a heterogeneous audience including experts in the sector, who already use the software professionally, but also students who are increasingly honing their technical skills. It was a day of dissemination, learning and networking among seminars, workshops and technical demonstrations; a real full immersion in the world of contemporary jewellery. The day was opened by Giuseppe Massoni, McNeel's contact person in Italy and owner of a high jewellery company with roots in the 18th century. For him, "3D modelling software represents an extremely flexible tool, able to produce results very quickly, as well as on time". Moreover, "since the early 1990s, software for high jewellery has evolved a great deal, thus allowing for the reduction of costs and production times. These characteristics have now made this software an indispensable tool for the fashion industry: everything that is jewellery and a fashion accessory passes through 3D modelling".
Following the initial conference, the panel discussion on creativity and 3D technologies, which, in addition to Giuseppe Massoni, involved Filippo Pernisco, Academic Director of Accademia Italiana, Claudia Romano, coordinator of the course in Jewellery Design with many years' experience in 3D modelling and prototyping at Bulgari, and Giulia Gastaldi, a graduate of Jewellery Design at Accademia Italiana and now a professional in the sector. The afternoon instead saw a series of workshops with experts in the field, including Antonio Marsala, Rhino trainer and teacher for some of the most prestigious jewellery schools in Italy, Fabio Zanoli, owner of the high jewellery company of the same name based in Varese, Roberta Fontana, designer and master of the lost wax technique, founder of her own brand, Riccardo Pietro Visentin, expert gemologist, who designs and creates jewellery with a high artistic content in terms of shape, design and materials proposed; Lola Martinez, jewellery designer and McNeel certified trainer, expert in Organic Sculpture, Rendering and Digital Jewellery, among other things; Tommaso Piermatti, lecturer and expert in 3D Modelling. Throughout the day, it was also possible to attend technical demonstrations by the initiative's partners: not to be missed were some 3D printers capable of producing tangible elements.